I confess, I have not been very good about keeping this blog up to date. I promise to work on that because I have so much to show you. If you'd like to see all the latest and greatest be sure to become a fan of my Facebook Page. New images get posted there all the time.
So…big news!!!! I'm a member of the international professional organization National Association of Professional Child Photographers, NAPCP. Last week they named me their 2012 Child Photographer of the Year! How cool is that? What an honor. Even cooler, one of my winning images was displayed on an electronic billboard in New York's Time Square. I was just speechless when I heard. I thought it was a typo, lol, and I found out about it through Facebook just like everyone else. How's that for the power of social media?
If you'd like to see the NAPCP announcement go here. And if you'd like to see the official press release go here.
But enough chatting, let's see some pictures!
Here's the image of the billboard in Times Square as well as my winning images which helped me qualify for the award. A big thanks to all my amazing clients. Without you, there are no pictures.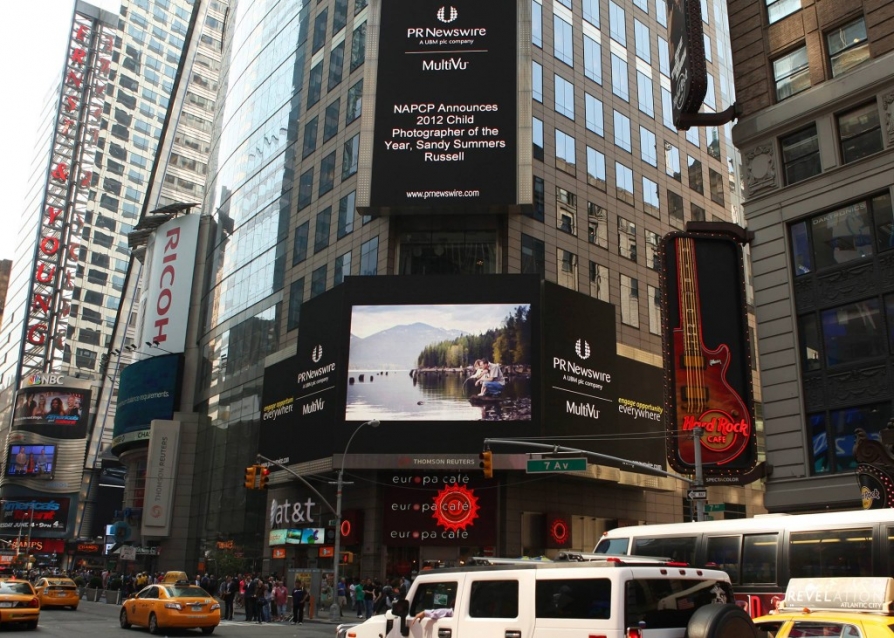 I sincerely hope no one got run over by a taxi while taking this picture.