We are super excited to announce the opening of the Summerland Photography Senior Model Experience! JOIN OUR TEAM as a Senior Model! Tell your friends about our amazing senior portraits, and earn a big studio credit on your personal senior session, an exclusive "Rock the Prom Dress" session the spring of your Senior Year, and even some extra cash. You'll be helping your friends to make priceless memories – and helping yourself to the rewards.
MORE INFO PLEASE!
WHAT IS A SENIOR MODEL?
You're the trendsetter – you're the person other people admire for your style, your judgment and your advice. You're on top of the social media, and you love to share your likes and discoveries online. You're often the first to do something, but you're never the only one, as your friends are quick to follow in your footsteps. Sound familiar? If so, you could be a great Senior Model.
HOW DOES THIS WORK?
First, you'll apply for the position. Applications open up every year for current Juniors on January 22 and are due February 20. We'll let you know as quickly as possible whether you would be a good fit for our team. Please know that sometimes we receive a lot of applications for the few spots available.
When you have been accepted as a Senior Model, we'll do your session in the spring of your Junior year, making you look fantastic in as many wardrobe changes as you'd like and even professional hair and makeup. Once we get some terrific shots, we'll do our magic with professional touch-ups and post a few of the best images on our Facebook & Instagram page. You'll share the photos with your friends and family, so everyone can see what a great job we do. When your friends sign up with us for their senior photo sessions, you'll earn some spending money!
WHAT ARE THE AWESOME PERKS?
   A two hour individual senior portrait session with professional hair and makeup and unlimited wardrobe changes
   $150 studio credit towards your "Create A Collection" purchase
   $100 cash for every three Senior Portrait Sessions booked and completed from your referrals.
    25 custom referral cards
    $100 cash bonus to model with the most referrals. Winning model must have a minimum of three referrals to be eligible for the prize.  In the event of a tie the money will be evenly divided.
   Exclusive "Rock the Dress" Senior Prom spring photo shoot
SO WHAT ARE THE REQUIREMENT?
Application will be open January 22, 2017 for current full time school year juniors (Class of 2018)
February 20th, 2017 deadline to apply
Must have your senior portrait session completed by May 1, 2017 with ordering completed by May 21, 2017.
Each senior model is to provide 5 nominations for the next year's class for Summerland Photography senior model program. Required by June 30, 2018 for each nomination: Name, e-mail, phone, school, and social media accounts (Facebook & Instagram)
Images created are to be used towards marketing. Therefore, model releases are required for all sessions
Models are representing Summerland Photography and therefore are not permitted to be photographed by other professional photographers. Also models will NOT take photos of seniors/classmates for their senior pictures.
ALL SUMMERLAND PHOTOGRAPHY MODELS ARE REQUIRED TO PAY A $250 NON REFUNDABLE SENIOR PHORTRAIT SESSION FEE IN FULL AT THE TIME OF ACCEPTING THE MODEL POSITION TO BE ELIGIBLE TO PARTICIPATE IN THE MODEL REP PROGRAM.
Any violations of these terms will terminate this agreement and all outstanding balances will be due.
SO HOW DO YOU SIGN UP?

It's a piece of cake! Just e-mail us to get the password to our online model application and more details about our awesome senior portraits! Class of 2018 – it's going to be unbelievable!!!
And to give a shout out to Class of 2017 – here are a few from my favorite sessions!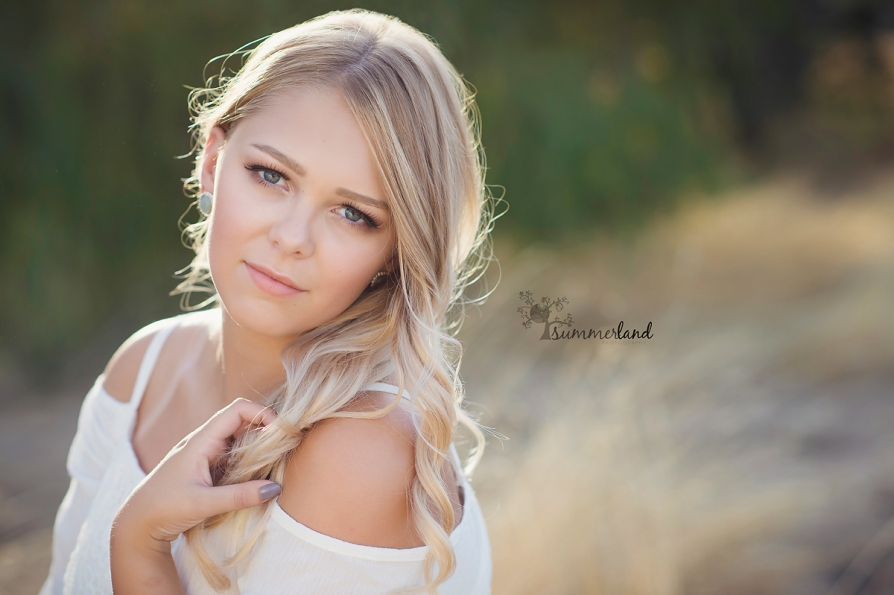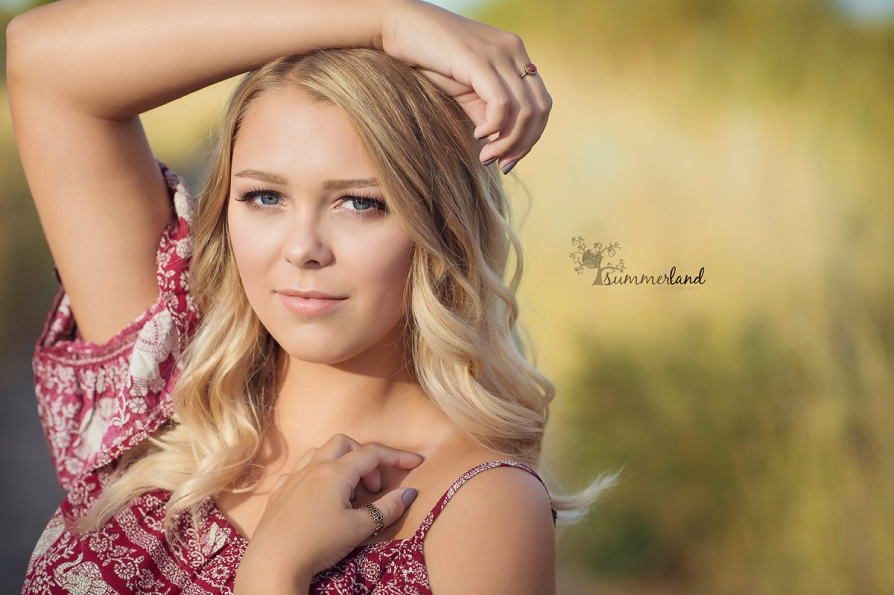 Save