Sweet, sweet Emma and her adorable baby brother Vincent. Don't they both just have the most soulful eyes? I had the honor of photographing Emma and her cousin Michael last year. At the time, little Vincent was still a few weeks away from being born. Now just look at him; he's 9 months old! I have to confess that the 7-month to 9-month age range is one of my very favorites to photograph. They're sitting up really well, but they also not running off on you, so you can just snap away like crazy. Plus they're still in that cute chubby baby phase. Oh! I just want to love em all up!
Scroll down below for some photography Q & A's I've had thrown at me recently. If you've got a question for me shoot it to my Facebook Page, and you might just see it answered on a coming blog post!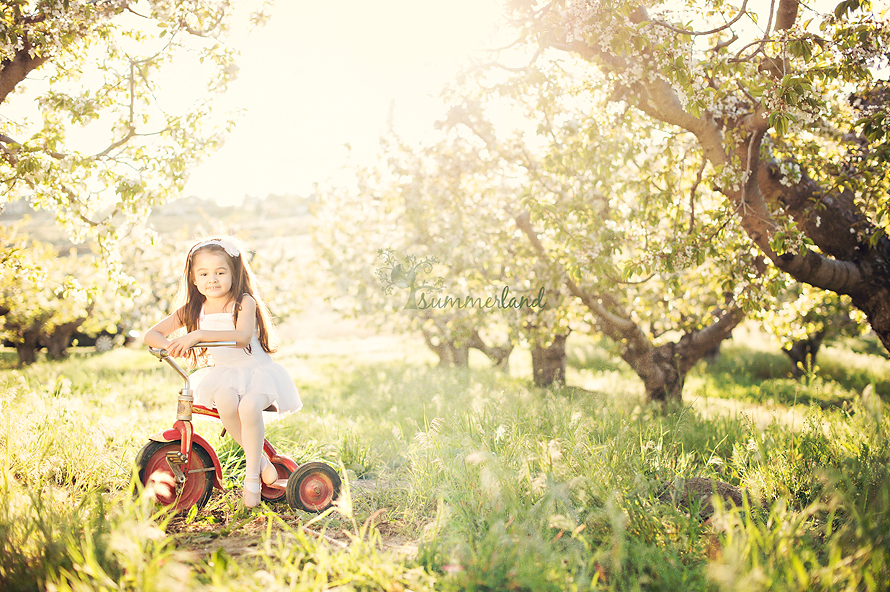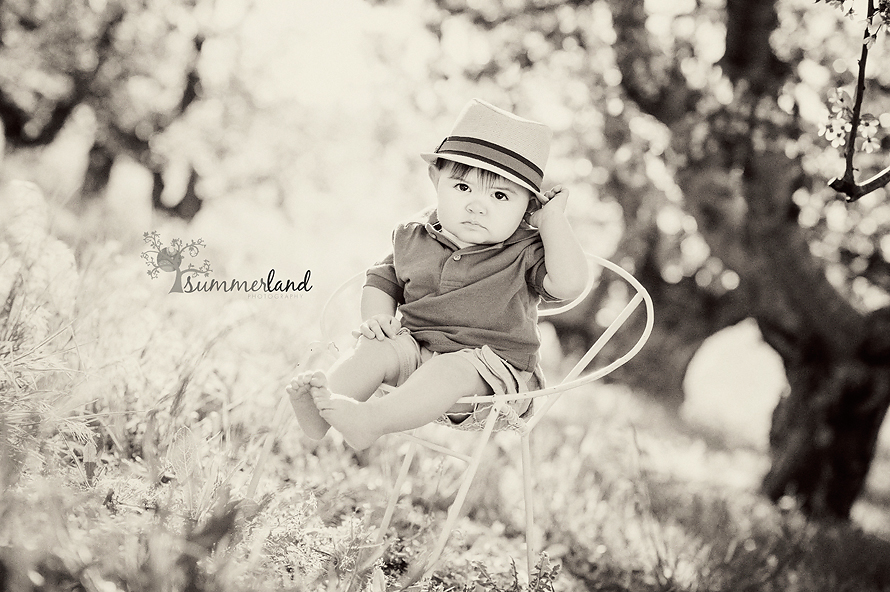 If you've got a photography question I might just have the answer, so ask away!
From Chris M
Q: Looking at your photos, I would have guessed you were a 100% natural light photographer, but reading this post tells me you use that off camera flash sometimes. How often do you use it and do you take it with you on every shoot? Also your shots are all super tack sharp. What Nikon body and lenses do you use, I know you have to use the prime lenses…to be that sharp!??
A: I do take an off camera flash to every shoot, but I don't always use it as it depends on the look I'm going for. I'm more likely to if it's cloudy, the skies are cool and I want to preserve it (like sunset shots), a night time shoot, or a commercial shoot. I have been using it more since I got the D4 camera as it works seamlessly with the PocketWizard Flex. Approximately 70% of the time, though, I'm using a reflector because it's quick and easy and it's the most mobile with little kids. They're all just a tool, and as an artist I want access to all brushes so that my vision isn't limited by any one trick or skill.
I shoot a Nikon D4 and D3s. Up until march of this year, though, I was using two D2Hs bodies (old school baby!). When I'm shooting portraits I only use prime lenses (primarily the 85 1.4 and the 50 1.4). When I'm doing weddings or editorial work I'll pull out my 17-35 2.8 and the 70-200 2.8. You can't beat primes for their sharpness, lack of distortion, and beautiful bokeh.
From Rebecca
Q: I have a question about the umbrella … is it the shoot through white type or something else? Thanks for sharing .
A:  It's just a plain old silver and white reflective umbrella. I use one of those most times. Sometimes I'll use a small collapsible soft box or a brolly box too if it's windy, I want a softer light, I'm gelling a light to make it colored, or I don't want to worry about light bouncing back into my lens. If you keep it at a 45degree angle to your subject and you that's usually not a problem.
From Bethany O
Q: I have two questions for you. First, you mentioned in a comment that you prefer a reflector over an external flash when you are photographing children. Have you figured out a way to handle the reflector yourself, or are you using an assistant? (I have found it difficult to manage a reflector on my own while chasing after the little ones.) Also, do you recommend any resources for learning natural-looking flash lighting? I think your flash lighting looks far more natural than examples I have observed in the couple of books I've perused about how to use flash. Thanks so much!!
A: Awww…thank you Bethany! I usually try to bring an assistant with me. It makes my life easier and the end product better. If one's not available then I'll use a parent. If that's not possible then I'll set a reflector up on a light stand and boom and/or use the strobe. I learned my off-camera techniques from my many years as a newspaper photojournalist. I like to keep the look subtle. When I'm using strobe it doesn't steal the show, and the ambient light is still a large factor. If you're interested in learning from me, I do offer one-on-one mentoring sessions, just e-mail me for details. Someone I look to for lighting inspiration is Joe McNally who I had the honor of meeting at the Eddie Adams Barnstorm workshop many years ago. He's a rock star of the journalism world. Hope that helps 🙂
From Carrie E
Q: I shoot with the 700 but I have been thinking about getting the d3 or D4 for a while…have you noticed a huge difference?
A:  I love my D4 and I would recommend the D3s too (it's the newer version of the D3). I picked one of them up used as a second body. I like them because they're a much sturdier body and the vertical grip is built in, and I prefer to shoot with those. Where I live and work it's really dusty, and I need something that can hold up. As far as difference, the D4 controls are set up a little different, the viewing screen is bigger, and I feel like the response time is faster. Do I think its better? Sure, but it's all just a tool right? Up until March I was shooting everything with a pair of D2Hs I bought used in 2007 and those suckers were ancient, lol.