You are my sunshine
My only Sunshine.
You make me happy
When skies are grey
You'll never know, dear,
How much I love you.
Please don't take my sunshine away.
This is the song I sing to my sweet Addie Jo when she is fussy or just can't settle down enough to sleep. It is the same song my mother sang to me as a child, and before that, her father to her. We even have an old recording of him, my grandfather, singing it in his boisterous and jolly off-key voice. Of course, the next song on the tape is "Roll Out The Barrel", followed by a made-up ditty dedicated to his "little Polish" wife, but that's just the kind of merry elf he was.
My Addie has the same lively spirit as her great grandfather. I call her my little sunshine girl. She's so sweet, and I wanted to capture that in the images I made last week for her seven month photos. This was taken in late afternoon in a patch of wild mustard on my parent's property. Thank goodness the plant isn't toxic because she grazed liberally on the flowers all around her, happy in the day's last sunshine. Come to think of it, she may get her lively appetite from her great grandfather too. 🙂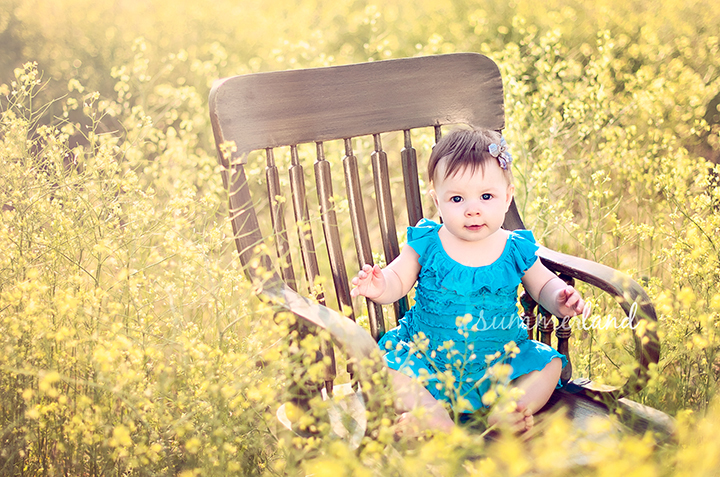 I Heart Faces Weekly Photo Challenge
Theme: Yellow