Despite a crazy busy shooting schedule, I've been working hard to make time for pictures of my baby girl, Addie, during her first year. They change so quickly during those twelve months, and if you blink it's gone. She's growing up on me way too fast.
I shot this for her 9-month-old session. I waited a little too long to capture it, though, and unfortunately my husband had already harvested all of our own wheat. To top it off, both Addie and I had the worst summer colds, and I almost canceled the whole thing. But wheat harvest in our area was nearly over, and I had scrambled to track down a field that hadn't been cut yet. This one was scheduled to be cut the very next morning, so it was now or never. I'm so grateful we did it because I think it worked out even better than I'd imagined. The wheat had grown so heavy that it had fallen in a few places making it the perfect spot to photograph her.
My main purpose was to photograph her standing up as it was a recent milestone for her. But I can't help it, I just love this image of my baby girl bathed in sunshine. You could eat the light with a spoon, and her solemn gaze just makes me want come out from behind the camera and smooch her chubby cheeks.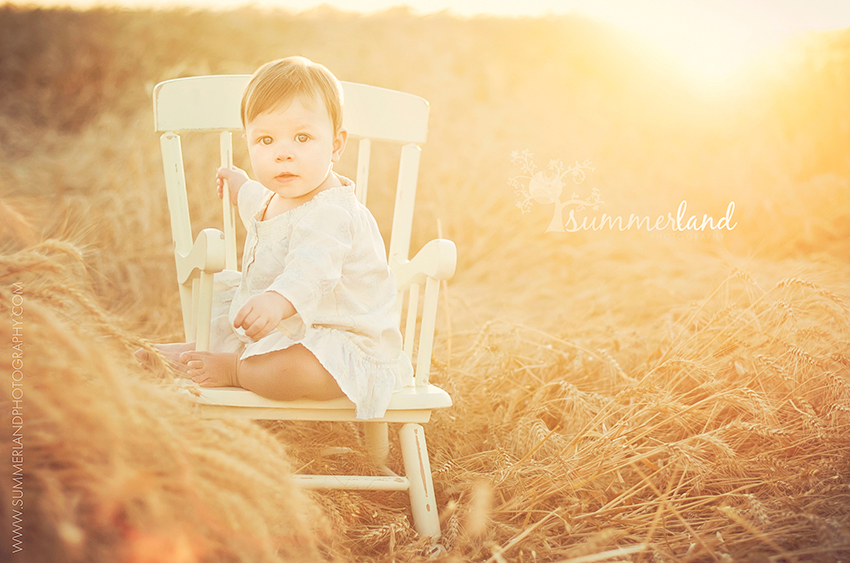 I Heart Faces Weekly Photo Challenge